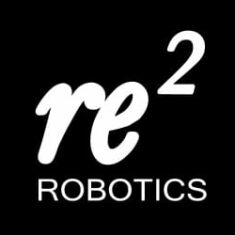 RE2 Robotics has announced that the company has been selected by the U.S. Air Force to develop a drop-in robotic system to rapidly convert a variety of traditionally manned aircraft to robotically piloted, autonomous aircraft under the Small Business Innovation Research (SBIR) program. This robotic system, named "Common Aircraft Retrofit for Novel Autonomous Control" (CARNAC), will operate the aircraft similarly to a human pilot and will not require any modifications to the aircraft.
Automation and autonomy have broad value to the Department of Defense with the potential to enhance system performance of existing platforms, reduce costs, and enable new missions and capabilities, especially with reduced human exposure to dangerous or life-threatening situations. The CARNAC project leverages existing aviation assets and advances in vehicle automation technologies to develop a cutting-edge drop-in robotic flight system.
During the program, RE2 Robotics will demonstrate system architecture feasibility, humanoid-like robotic manipulation capabilities, vision-based flight-status recognition, and cognitive architecture-based decision making.
"Our team is excited to incorporate the Company's robotic manipulation expertise with proven technologies in applique systems, vision processing algorithms, and decision making to create a customized application that will allow a wide variety of existing aircraft to be outfitted with a robotic pilot," stated Jorgen Pedersen, president and CEO of RE2 Robotics. "By creating a drop-in robotic pilot, we have the ability to insert autonomy into and expand the capabilities of not only traditionally manned air vehicles, but ground and underwater vehicles as well. This application will open up a whole new market for our mobile robotic manipulator systems."