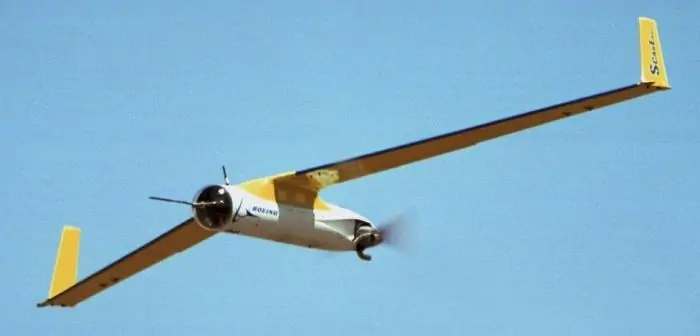 Insitu has announced the availability of its INEXA Cloud capability — an integral feature of Insitu's rapidly growing professional unmanned suite of tools and capabilities, which consists of INEXA Control, Insitu air vehicles including the ScanEagle, payloads including the new High Accuracy Photogrammetry (HAP) payload, and INEXA Solutions, Insitu's professional aerial remote sensing services group.
INEXA Cloud is a high-performance platform used to process, organize, move and share remote sensing data globally. Solutions architects, analysts, and software developers can easily and quickly maximize the value of collected information for commercial enterprises through Insitu's INEXA Cloud capability.
Insitu's INEXA Cloud delivers secure, integrated and extensible services, tools and application program interfaces (API) to present data to a growing repository of applications. These applications process many data types including images, day and night video, multi-and-hyper spectral imagery, and Light Detection and Ranging (LIDAR). The data also can be exposed to a growing family of algorithms which extract precise information such as 3D Digital Surface Model (DSM), volumetric assessment, automatic object, vegetation and change detection, machine learning, and deep learning. Informed decisions then can be made rapidly, particularly in mining, oil and gas, energy, water, and other large critical infrastructure management industries, resulting in optimized business operations and increased safety.
"Insitu's INEXA Cloud is simple and fast — it is analogous to a geo-temporally aware file hosting services platform, integrated with an expanding pool of GIS, remote sensing, video and image processing, computer vision, and machine learning applications and algorithms," explained Rahul C. Thakkar, Director of Insitu Commercial Cloud. "Insitu and global customer teams can capture terabytes of data every day, and securely move that data to INEXA Cloud using multiple paths. This data is quickly processed using our algorithms, and visualized either in Insitu's or the customer's exploitation tools, delivering information for enterprise business issues," said Thakkar.
"INEXA Cloud has tremendous value in that it allows our customers and our teams to rapidly add new decision-enabling capabilities — including those developed by The Boeing Company's advanced research and technology experts — without worrying about data management and users," said Jon Damush, Vice President and General Manager, Insitu Commercial.