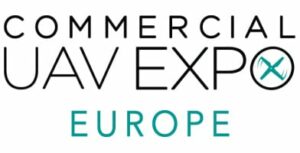 Organisers of the inaugural edition of Commercial UAV Expo Europe, a trade fair and conference that will focus on the integration of drones for major industrial and commercial applications, have finalised the conference programme. The Commercial UAV Expo Europe event will take place from 20-22 June 2017, at the SQUARE Brussels Exhibition Centre in Brussels, Belgium. Attendees will gain critical insights from fellow users and hear from drone experts about the road ahead for UAV/UAS integration in Europe.
The three-day conference and exhibition will kick off with a number of product previews and introductions from organisations including: Aerialtronics, Virtual Surveyor NV and Pythagoras BVBA.
Keynote speakers will take to the stage on Wednesday, to include:
Koen de Vos, representative of the Directorate-General for Mobility and Transport (DG-MOVE), for his lecture "Building the EU Drone Service Market by 2019".
Kay Wackwitz, the CEO & Founder of Drone Industry Insights (DroneII), whose presentation is entitled "Commercial UAV Market: Trends and Opportunities."
A panel of experts, including Drone Alliance Europe and representatives of national RPAS associations such as APANT (Portugal), BeUAS (Belgium), EUKA (Belgium), UAS (Norway) and UAS Denmark (Denmark), will discuss topics such as regulations, successes, challenges and a vision for the future during the plenary session.
Training programmes will take place with tracks for each vertical market (civil engineering & infrastructure, mining & aggregates, utilities & inspections, security, law enforcement, emergency response & SAR, Process & Power, renewable energy, ,surveying & mapping, construction, and precision agriculture) during which experts from each sector will share best practices, case studies and challenges with participants. Thematic presentations and plenary sessions will be held on universal themes such as system selection, workflow integration, legal considerations, regulation issues, harmonisation of standards and much more.
The fair concludes with a plenary discussion on legal considerations and regulation issues for the protection of companies.
Read the full conference programme for Commercial UAV Expo Europe, with links to abstracts and speaker bios, here: conference-program/
VIP programme
Qualified companies involved in the purchase or utilisation of UAS technology for business purposes and with assets valued at $5 million or more can register as a UAVIP and attend the event free of charge. Eligible companies include energy companies, transport and infrastructure companies, mining companies, large construction/engineering firms, telecommunications companies and governments.