Avion Unmanned, a leading FAA-approved provider of training courses, services and complete solutions for unmanned aerial vehicles (UAVs), has partnered with Unmanned Systems Technology ("UST") to demonstrate their expertise in this field. The 'Silver' profile showcases how their knowledge and expertise can be applied to a wide range of UAV applications, including imagery, mapping, agriculture and first response, utilizing both rotary and fixed-wing aircraft.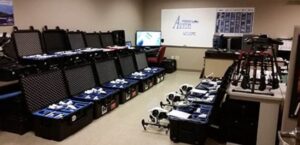 Avion provides professional UAV training courses delivered by highly experienced instructors. All training courses are FAA-compliant and can be customized towards specific aircraft with manufacturer-authorized instruction. The training incorporates classroom instruction with aircraft and control systems, flight simulators, and hands-on ground and flight instruction. Training topics include airspace, aerodynamics, weather, emergency procedures, flight operations, regulations, and safety.
Level 1 (Basic) courses are designed for both novice and experienced UAV operators looking to better understand UAV concepts and how to safely utilize UAVs for commercial applications. Level 2 (Advanced) and Level 3 (Specific) courses are targeted towards FAA-certified pilots with UAV experience. Level 3 courses are specifically tailored to the client's needs, providing a focus on particular aircraft or mission types.
Avion has also launched an Online UAS Training Portal to bring their training material to remote customers in a convenient self-paced format. Utilizing a cloud-based TalentLMS (Learning Management System) in collaboration with seasoned aviation instructors, the portal currently offers courses in UAS Operations and Part 107 preparation, with training packages for specialized applications coming soon.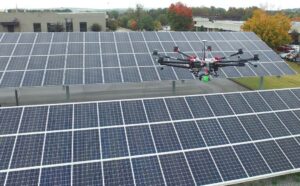 Avion Unmanned also provides a full spectrum of UAV services for businesses requiring imagery, video and data capture and more. All UAV operators are professional, experienced and FAA-certified, licensed and insured. Services include aerial inspections, aerial mapping/surveying, imagery/video, agricultural data gathering, and public use services for emergency personnel, public utilities and researchers.
To find out more about Avion Unmanned, please visit their profile page:
https://www.unmannedsystemstechnology.com/company/avion-unmanned/