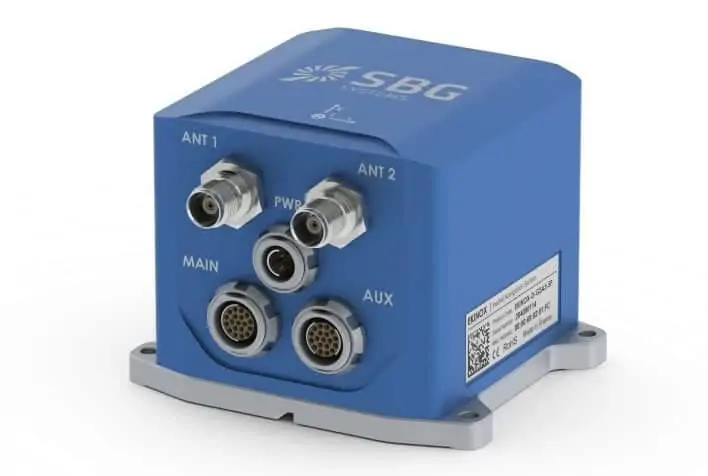 SBG Systems has announced the Ekinox 2 Series, a new generation of the company's Ekinox advanced compact inertial navigation systems. With new accelerometers and gyroscopes, the attitude accuracy has been enhanced by a factor of two while improving resistance to vibrations and integrating the Beidou constellation.
The original Ekinox Series line of MEMS-based inertial navigation systems was released in 2013. The major improvements made to the second generation are due to a complete redesign of the in-house Inertial Measurement Unit (IMU), integrating new cutting-edge gyroscopes and accelerometers.
With higher accuracy for the same form factor, the Ekinox 2 Series is suited for industrial-grade aerial, terrestrial, or marine vehicle navigation, and demanding applications such as autonomous navigation, hydrography, mobile mapping, and antenna tracking. The new sensors provide 0.02° roll and pitch, 0.05° heading, and a centimeter-level position. With new accelerometers, this new generation has also significantly improved its resistance to vibration. The addition of the Beidou constellation improves signal availability in Asia.
Ekinox has been designed to simplify installation and operations. Configuration is performed through the intuitive embedded web interface where all parameters can be quickly displayed and adjusted. A 3D view provides a visualization of settings such as the sensor position, alignment, and lever arms.