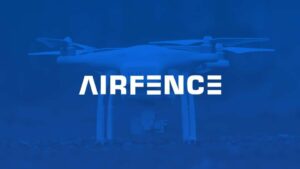 Sensofusion has announced increased functionalities and in-demand service features for the company's AIRFENCE drone countermeasure platform. The new upgrades will be unveiled during the 2017 International Defence Exhibition and Conference (IDEX) in Abu Dhabi, UAE.
Included in the AIRFENCE 4.0 platform is new radar system hardware, which incorporates new features including the ability to become a phased array radar or LTE cell tower. Additionally, AIRFENCE 4.0 is capable of time-of-flight triangulation and MIMO antenna setups, and its external detection capabilities allow the hardware to collect evidence immediately and transmit to fleet learning platforms. This allows for future detection of the rogue UAV.
"With these additional features, AIRFENCE builds on its reputation as being the best choice for protecting sensitive locations from rogue drones," said Sensofusion Vice President of Operations Kaveh Mahdavi. "And we're extremely excited to debut these features in front of IDEX 2017."
Sensofusion's AIRFENCE technology is in use at international airports in Europe, as well as military bases, high profile government building and VIPs. AIRFENCE is also used in securing prisons from individuals who want to smuggle contraband. AIRFENCE mobile is being deployed for various police and military applications. AIRFENCE will soon begin protecting other critical infrastructure including nuclear power plants, waste and water treatment centers, and energy-producing facilities such as electrical substations and solar farms.