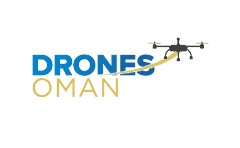 IQPC has announced details of the first-ever drone event to be hosted in Oman. The Drones Oman Workshop and Live Demonstrations event will be held between February 27 and 28, in Muscat, Oman. The event is endorsed by the Public Authority of Civil Aviation, (PACA) and will include various workshops and live demonstrations related to the commercial uses of drones.
The commercial use of drones in Oman is not currently legal and regulations have not yet fully been made public. The workshops will discuss issues regarding regulations and the approval process involved in operating drones; while the demonstrations will give delegates the opportunity to watch drone flights and understand the various features for UAVs.
Speakers at the conference will include professionals from various industries, including power and utilities, construction, municipalities and more, and will share their experience, strategies and lessons learnt in the uses of drones. The event is also an opportunity for researchers, academics and companies to network with drone application solution providers and learn about the capabilities and limitations of drone technologies.
Previously held in the UAE by International Quality and Productivity Centre (IQPC), the event aims to attract audiences from police, civil defence, roads and transportation authorities, environmental agencies, government services, aviation and regulatory services, construction and infrastructure development, healthcare and ambulance services, as well as researchers, academics and manufacturers in the UAV industry.
To find out more and to register your attendance, visit dronesomanevent.iqpc.ae.