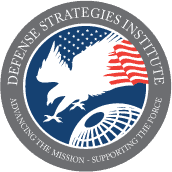 The Defense Strategies Institute (DSI) has announced its 5th Annual DoD Unmanned Systems Summit, which is scheduled to take place on March 7-8, in Arlington, VA. As the U.S. and allied combat operations continue to highlight the value of unmanned systems, it is becoming increasingly vital to have a comprehensive dialog that explores the current challenges, near-term operating capabilities, and future strategic implementation of unmanned systems operating in modern combat environments. Attendees joining them for this forum will have the unique opportunity to discuss the innovative policies, research, and technological solutions that revolve around the central theme of: "Advancing Unmanned Systems Capabilities in Multi-Domain Environments."
This year's educational summit will outline existing strategies to increase the interoperability of unmanned systems across multi-domain environments, as well as explore cutting-edge unmanned concepts and technologies that will shape the future battlefield environment. Attendees of this event will be able to network with industry, academia, the Federal Government and the US Military as they participate in collaborative discussions that identify the current challenges that hinder the US Military's ability to expand the role and capabilities of unmanned systems operating in complex multi-domain environments.
Confirmed Speakers Include:
· BGen (Ret.) Frank Kelley, Deputy Assistant Secretary of the Navy (DASN) for Unmanned Systems Office of the Assistant Secretary of the Navy (RD&A)
· Michael Novak, SES, Acting Director, Unmanned Warfare Systems (OPNAV N99)
· BGen Julian D. Alford, USMC, Vice Chief of Naval Research & Commander, Marine Corps Warfighting Lab
· Bob Sadowski, SES, Robotics Senior Research Scientist, Research, Technology and Integration Directorate, TARDEC
· LTC, (Ret.) Stuart Hatfield, Chief, Robotics, U.S. Army G-8
· RADM Mark Darrah, USN, Program Executive Officer, PEO Unmanned Aviation and Strike Weapons
· Dr. Edgar G. Waggoner, Director, Integrated Aviation Systems Program, Aeronautics Research Mission Directorate, NASA
· Dr. Brett Piekarski, Chief, Micro and Nano Materials and Devices Branch, Army Research Lab
· Paul Scharre, Senior Fellow and Director of the Future of Warfare Initiative, Center for a New American Security
· Jeffrey L. Caton, External Research Associate, Strategic Studies Institute
This Year's Topics Include:
– Current strategies to increase the interoperability of unmanned systems across multi-domain environments
– Status of current research in autonomous and swarming capabilities
– Enhancing Warfighter capabilities through autonomous multifunctional, mobile microsystems
– Key focus areas for the DoD's Unmanned Systems Roadmap
– Exploring innovation in the private sector that can be used for Military application
– Addressing frequency and bandwidth availability, link security, link ranges, and network infrastructure to ensure availability for operational/mission support of unmanned systems
– Efforts to improve on-board data processing
– Current status of research in autonomous capabilities
– Near-term strategies to ensure that unmanned aircraft systems (UAS) have routine access to the National Air Space (NAS) needed for operations
– Leveraging manned-unmanned teaming (MUM-T) operations to obtain a decisive competitive advantage in the combat environment
Seating is limited
In order to allow for actionable discussion and dialogue amongst speaker and attendees, seating will be limited. Early Registration has now begun. Register now to reserve your seat. Active military, government and State personnel attend complimentary.
Anyone interested in participating in the 5th Annual DoD Unmanned Systems Summit can visit Defense Strategies Institute's website at http://unmannedsystems.dsigroup.org/ for more information or contact Morgan at [email protected], 1-201-266-0058
**Summit is closed to press / No recordings**