Advanced Aircraft Company (AAC), an aeronautical engineering and manufacturing company, is now showcasing it's vertical take-off and landing (VTOL) unmanned aerial systems (UAS) on Unmanned Systems Technology ("UST") to demonstrate their expertise in this field. Their innovative multi-rotor drones incorporate electric propulsion and are based on current NASA research and development.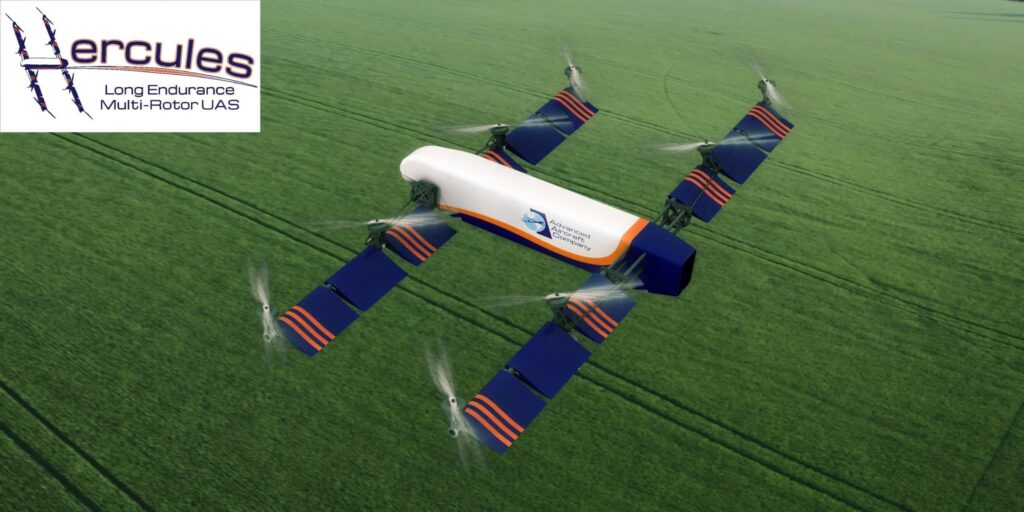 'Hercules' is a long-endurance VTOL multi-rotor UAS, with eight propellers. The unique patent-pending aerodynamic design and hybrid electric propulsion results in excellent range and endurance, making this an ideal solution for aerial data collection.
'Greased Lightning' is a transitioning VTOL fixed-wing UAS, capable of both linear infrastructure inspections at high speeds and also more detailed inspections whilst hovering. The design is licensed technology from NASA.
To find out more about the Advanced Aircraft Company, please visit their profile page: www.unmannedsystemstechnology.com/company/advanced-aircraft-company/.