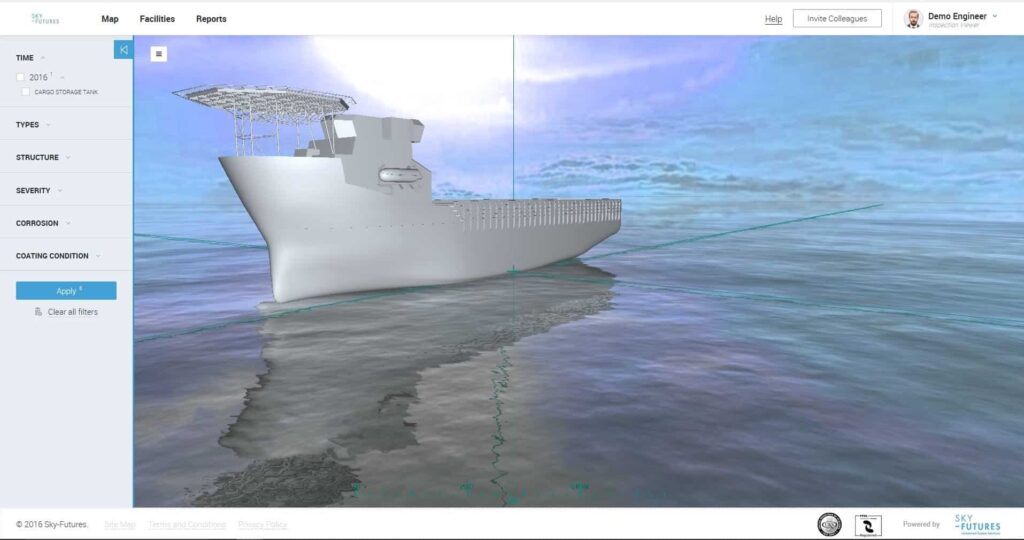 Sky-Futures USA has announced that it has been certified as the world's first approved drone specialist for internal vessel inspections by American Bureau of Shipping (ABS). ABS surveyors have now certified drone data as an additional, valuable inspection tool to make critical decisions affecting classification and statutory surveys.
Sky-Futures was awarded the "External Specialist Rating" by ABS following a series of in-depth assessments, including an in-office audit of all safety and inspection procedures and a two-day survey demonstration on a bulk carrier. Inspections were conducted in the cargo hold and in the intricate geometry of the Fore Peak Tank and Lower Stool Space of a Bulk Carrier.
Jay Forte, VP Operations Sky-Futures USA, said: "We're very proud to have been awarded this rating by ABS and to have become the first approved drone specialist for vessel inspection. We have particularly appreciated the recognition of our outstanding operational safety and procedures by ABS, an organization which is globally acknowledged for setting standards for safety and excellence in classification in the Marine and Offshore industries."
Following this successful demonstration and certification by ABS, Sky-Futures now offers the Marine and Offshore industries an accredited service and the capacity to fully exploit the use of drones and drone-based data analysis to improve safety and reduce risk on client facilities. Sky-Futures supplies all reports through their proprietary software, Expanse.