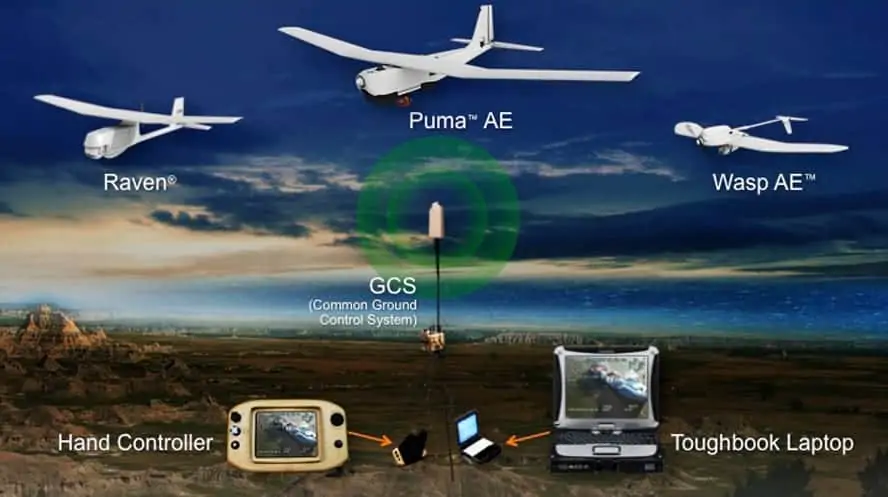 AeroVironment has announced that it has received a contract from the Netherlands Ministry of Defence for small unmanned aircraft systems (UAS), upgrades and support services totaling more than $10 million.
The contract encompasses AeroVironment's entire family of fixed wing small UAS and includes Digital Data Link (DDL) upgrades to the Dutch forces' existing fleet of Raven B systems, Puma AE, Wasp AE Micro Air Vehicle (MAV), and Ground Control Systems (GCS), as well as comprehensive support services.
The Netherlands procured AeroVironment Raven systems for the first time in 2008. AeroVironment has provided support services to the Netherlands since 2008.
"The Dutch Defence Materiel Organisation (DMO) evaluated our extensive operational experience with the AeroVironment Raven system against competing systems available both domestically and internationally," the DMO stated. "After careful deliberation and consideration of total value, DMO decided not only to upgrade our existing analog Raven systems with AeroVironment's digital data link, but also to procure the complete AeroVironment family of fixed wing small UAS. This builds on our initial investment and equips our forces with the most capable and reliable small UAS in the world."
"There is no greater statement of confidence in our company and our products than when customers place follow-on orders with us," said Kirk Flittie, AeroVironment vice president and general manager of its Unmanned Aircraft Systems business segment. "We are proud to provide the brave members of the Dutch armed forces with small UAS uniquely capable of helping them proceed with certainty, even in the most uncertain conditions."