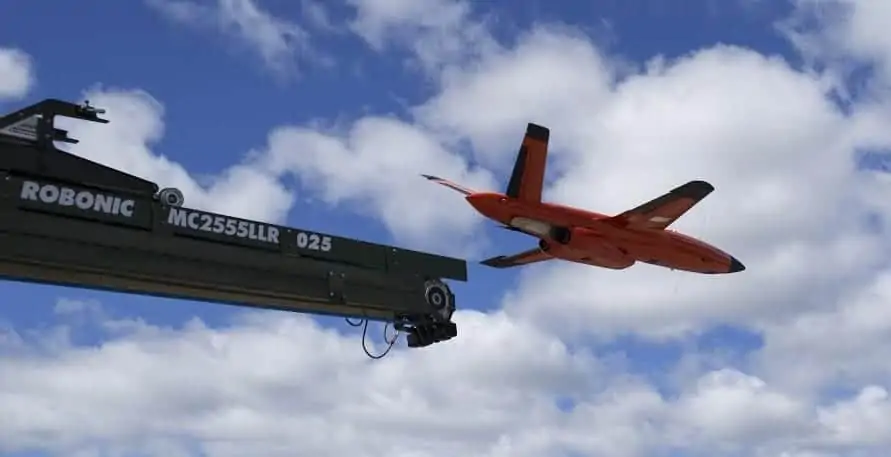 Robonic Ltd. Oy, a manufacturer of unmanned air system launchers, has announced that the U.S. Army has placed an order for its third generation KONTIO (type MC2555LLR) pneumatic launchers. Under the terms of the contract, Robonic will partner with Kratos Defense & Security Solutions, Inc. to supply two KONTIO launchers to the U.S. Army PEO STRI (Program Executive Office for Simulation, Training and Instrumentation).
Robonic's KONTIO launcher will be used to launch the CEi (a Kratos company) Firejet high-performance aerial targets. This contract is an important milestone for Robonic as it expands and adapts its range of products for the global target drone market.
"We are pleased to be supplying our technology to support U.S. Army launch requirements," said Juha Moisio, Managing Director of Robonic. "This order is a significant one, demonstrating our commitment as a provider to meet the stringent demands of the end-user."
The KONTIO launcher is a highly transportable universal launcher with a large envelope of launch capability both in mass and exit velocity. This makes it highly suitable for several types of targets or tactical unmanned aerial vehicles. It is designed to launch air vehicles of up to 110 kg mass with a 70 m/s exit velocity or alternatively 500 kg masses at 37 m/s.
Robonic's range of pneumatic launchers are deployed around the world to support the launch of unmanned aerial vehicles for a variety of applications.