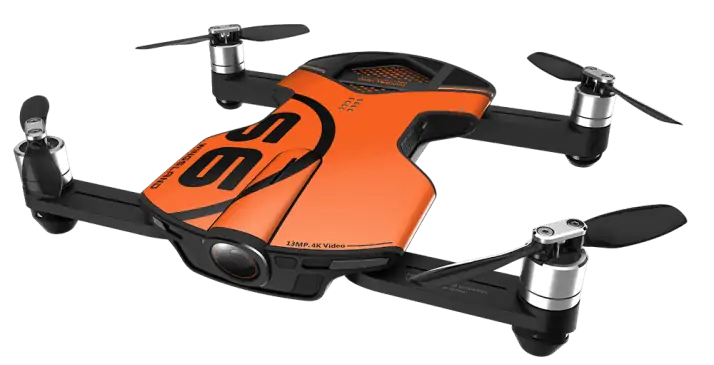 Shenzhen Wingsland Technology Co., Ltd (Wingsland) has officially launched its new S6 mini drone. With four folding motor arms and an ultra-thin body design, its compact form (similar to an iPhone 6) makes it easy to store and carry. Featuring a 13MP low distortion camera, the S6 is the world's thinnest 4K drone. It is just 26.8mm thick and weighs only 230g, including the battery.
Available in six colors, the S6 can be customised with the addition of compatible accessories (such as a search-light) which can be attached via an extended port located on the upper shell of the drone. An all-around obstacle avoidance module will be available later.
The S6 is controlled with a powerful piloting app and can be maneuvered in different control modes. It also has all mainstream drone features: intelligent orientation control, auto return home, follow me and one-key takeoff/landing.
Wingsland will be shipping the S6 worldwide very soon.