Tamron Europe GMBH, a manufacturer of precision optical equipment, is now showcasing it's new camera modules for UAVs on Unmanned Systems Technology ("UST") to demonstrate their expertise in this field. Their lightweight and compact optical systems, are ideally suited to UAV applications where limitation of vibrations and high performance are essential.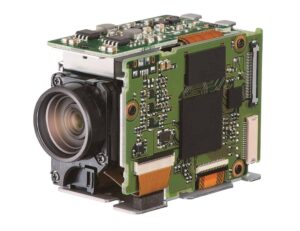 Tamron's new MP1010M-VC matchbox-sized camera module is equipped with optical vibration compensation (VC) for image stabilization, to assure superb image quality for both recreational and commercial drone users. Featuring a 10.5x zoom, the video output is compatible with the industry-standard 1920 x 1080 Full HD.
To find out more about Tamron, please visit their profile page: www.unmannedsystemstechnology.com/company/tamron-europe-gmbh.