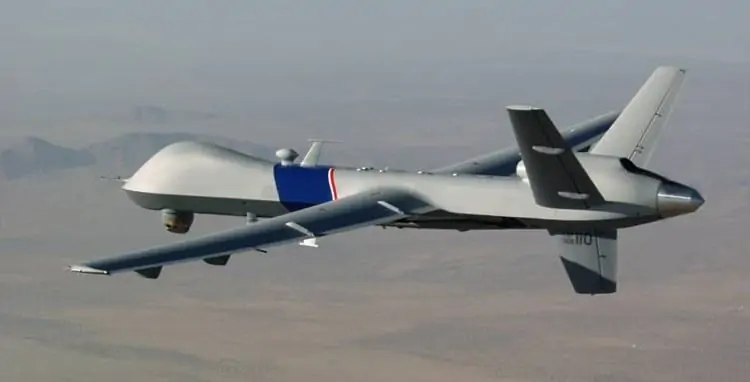 General Atomics Aeronautical Systems, Inc. has announced that through a contract with the Missile Defense Agency (MDA), it executed a missile tracking test as part of the Pacific Dragon (PD) exercise held June 26-28 off the coast of the Pacific Missile Range Facility (PMRF) in Kauai, Hawaii.
Pacific Dragon is a trilateral Ballistic Missile Defense (BMD) tracking event between the U.S. Navy, Japan Maritime Self Defense Force, and Republic of Korea Navy. The biennial exercise focuses on improving tactical and technical coordination among its participants, including the detection, tracking and reporting of ballistic targets.
Two Predator® B RPA equipped with Raytheon Multi-spectral Targeting Systems-B (MTS-B) Electro-optical Infrared (EO/IR) turrets were used to detect and track a Ballistic Missile (BM) target as part of an ongoing program with MDA. The Predator B aircraft also participated in exercises with U.S. Navy vessels.
"The test provided valuable data in our ongoing effort to develop an effective airborne missile defense capability," said Linden Blue, CEO, GA-ASI.
A technologically advanced derivative of the combat-proven Predator, the multi-mission Predator B/MQ-9 Reaper® is a long-endurance, medium- to high-altitude RPA that can be used for surveillance, military reconnaissance, and targeting missions. The current aircraft configuration features an extensive payload capacity and is powered by a Honeywell turboprop engine with an altitude of over 45,000 feet. It is currently operational with the U.S. Air Force, U.S. Department of Homeland Security, NASA, and a number of NATO countries.