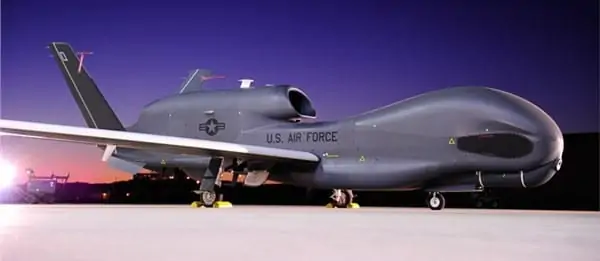 UTC Aerospace Systems, a supplier of aerospace and defense products, has been awarded a contract to support the integration and testing of the MS-177 multi-spectral imaging (MSI) and long-range intelligence, surveillance and reconnaissance (ISR) sensor onto the Northrop Grumman RQ-4B Global Hawk Unmanned Aircraft System (UAS).
Adding the MS-177 system to the Global Hawk is part of the U.S. Air Force's planned modernization activities for the platform.
Find suppliers of Imaging Systems for UAVs >
"This award is a testament to the success of our highly collaborative effort with Northrop Grumman," said Kevin Raftery , Vice President, ISR, UTC Aerospace Systems. "Over the past three years, we have enhanced the MS-177 sensor system with advanced technology that provides U.S. combatant commanders with unmatched imaging, detailed surveillance and actionable intelligence."
The MS-177 sensor is designed to provide capabilities to not only find targets using broad area search and different sensing technologies, but to also fix, track, and assess targets through its agility and multiple sensing modalities.
The enhancements made to the MS-177 sensor system include a gimbaled optical design, a wide area search mode and a motion imagery mode. These enhancements allow the MS-177 sensor system to collect greater than six-times more area coverage per hour than the current SYERS-2B sensor operating on the U2 platform. MS-177 also has the ability to continuously track a target without having to change the flight path of the UAS.