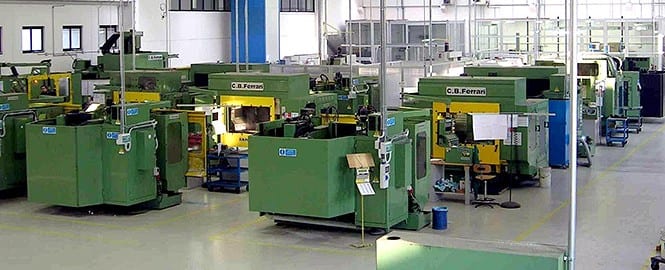 CRP Meccanica, a high precision CNC machining company, has reported a 50% reduction in CNC processing time thanks to new machines and equipment.
The CNC machining department is equipped with the latest five axes CNC machines, which are particularly suited to processing hi-tech materials such as titanium, metal matrix and special steels. In addition, CRP Meccanica's department is equipped with a CNC turning workshop.
CRP Meccanica has recently purchased new machines, ensuring the CNC workshop is an example of innovation and attention in R&D. All the CNC centres are connected to the company LAN net and receive instructions directly from the technical office.
The company can provide quotations to both national and international customers in a very short time and will support customers throughout the process to help them find the right solution for their project.
CRP Meccanica is a specialist in high speed CNC machining for the motor sport, aviation and other challenging industrial sectors. The team have a reputation for skilled, high quality work, carried out efficiently and reliably at good value.