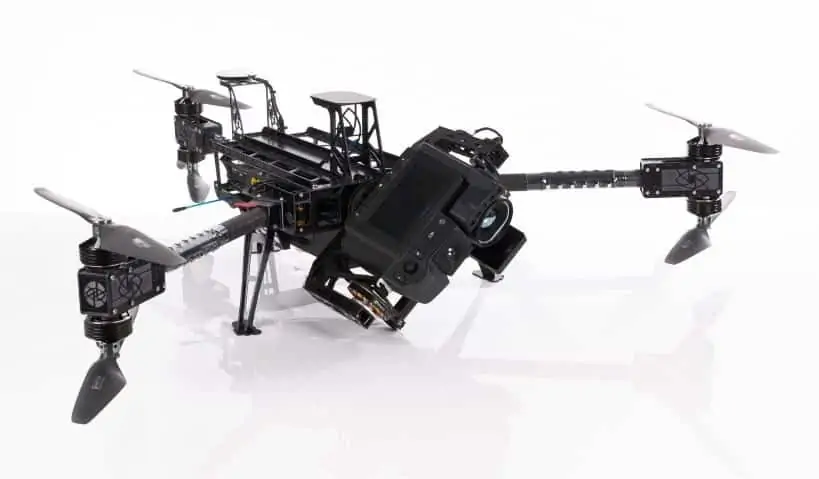 Sky Eye Innovations and Spacemetric have entered into a strategic partnership to provide powerful turnkey solutions for collection, storage and management of data from airborne sensors.
More and more organisations see the enormous potential for increased efficiency in inspection, monitoring, asset assessment and preventative maintenance through use of drones equipped with different sensor technologies. The huge growth in drone use has been helped by software tools that support data collection and data processing, many of them provided through the cloud. The new partnership will result in an integrated inspection tool for preventative maintenance and decision making that uniquely combines imagery from UAVs, satellites and handheld sensor units.
"At Spacemetric we've actively developed our software to handle the growing volumes of data coming from UAVs. We've actively been looking for a UAV partner and are very impressed by Sky Eye Innovations and their unique offering, which is much in demand," says Erik Eklund, who is responsible for Spacemetric's new Airborne business area.
The partnership creates a unique set of expertise. Spacemetric specialises in solutions to manage large volumes of imagery and streamline the process of efficient capture and storage to accelerated sharing and delivery of geospatial imagery for users like the Swedish Air Force. Sky Eye Innovations contributes with development and manufacturing of extremely performant UAV platform solutions that alone in the world are able to lift and control FLIR System's most advanced cameras used for industrial inspection and monitoring tasks.
"Sky Eye Innovations are constantly working on improvements and looking at new ways to address the challenges the industry is experiencing. Our ultimate goal is to offer cost-effective solutions that drive productivity and improve working conditions. To achieve this we need our UAV platform to excel and collaboration with world-leading expertise is critical to providing high quality customized solutions that are in demand. Therefore we are proud to announce our partnership with Spacemetric, and the next generation of industrial inspection tools this will lead to", says Daniel Sällstedt, founder and CEO of N.M.M Innovation Sweden AB, aka Sky Eye Innovations.