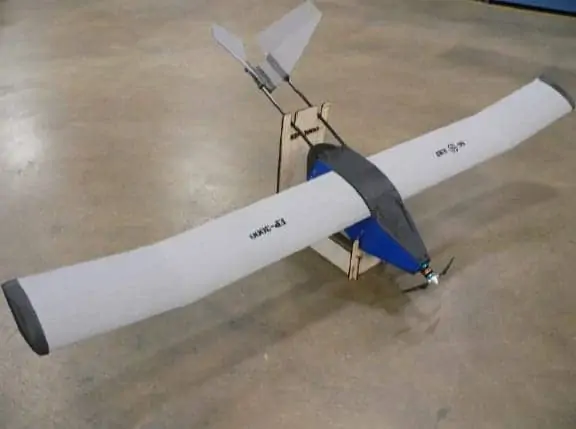 SelectTech GeoSpatial, a developer of situational awareness solutions, has announced the launch of its new custom configured EP-30000 lightweight fixed-wing small unmanned aircraft system (sUAS).
The fixed-wing sensor platform is designed for missions covering long loiter times, according to SelectTech's Executive Director Frank Beafore. The 10­pound aircraft can carry a 2.5-pound payload.
"The long loiter time makes this UAS perfect for search and rescue operations, aerial surveys, and precision agriculture," Beafore said. "We tailor the aircraft for whatever the user needs."
Find suppliers of Fixed Wing UAS >
SelectTech specializes in products and systems that enhance situational awareness across a spectrum of governmental and civilian customers, and has the capability to manage the entire design, prototype, manufacture, testing and support of their products.
SelectTech's airport location, adjacent to a military facility, enables real-world flight testing of prototypes. The EP-3000 is the newest version of a UAS that began as a 3-D printing experiment four years ago, Beafore said. That 3-D printed model took off on the first test flight, landed easily, and Beafore and his team have been improving its capabilities ever since. The EEP-3000 is an upgrade to SelectTech's EPP-2000, improving its payload capabilities and incorporating SelectTech's LA-3000 UAV Launching System.
The EP-3000's release means Beafore will need to seek an amendment to his new 333 Exemption. The FAA approved his application April 26, which allowed him to test SelectTech's products at the airport in Springfield.
Watch a flight of SelectTech's first 3-D printed EP, believed to be the first 3-D printed UAS to take off and land successfully, here.