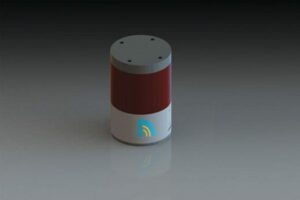 SensUp, a designer and manufacturer of laser electro-optical systems for the defense and automated transport markets, has announced its latest product, the LDR 905 SR real-time 2D mini LiDAR sensor.
The LDR 905 SR sensor, incorporating a Class 1 eye-safe laser, is the most advanced system in SensUp's LiDAR product range, with a 60 m detection range, accuracy down to 5cm, a weight of 210 g, and a power consumption of less than 3W.
The sensor has been designed to meet the stringent SWAP requirements of autonomous vehicle applications, such as unmanned aerial vehicle (UAV) automatic landing systems, mapping and "sense & avoid" systems.