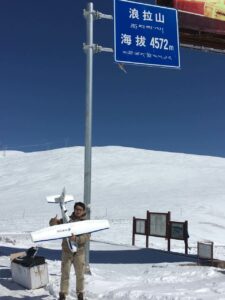 MAVinci, a manufacturer of small Unmanned Aerial Systems, has reported that the SIRIUS pro UAV has completed successful flight operations at 4800m ASL.
Taking off from an altitude of 4150 m ASL, the SIRIUS pro UAV flew to a hight of 4800m setting a new altitude record for MAVinci. The flight was performed at BaSu County, ChangDu, Tibet.
The SIRIUS pro UAV is designed to enable easy and quick surveying and documentation of a wide range of areas.
Find suppliers of Fixed Wing UAVs >