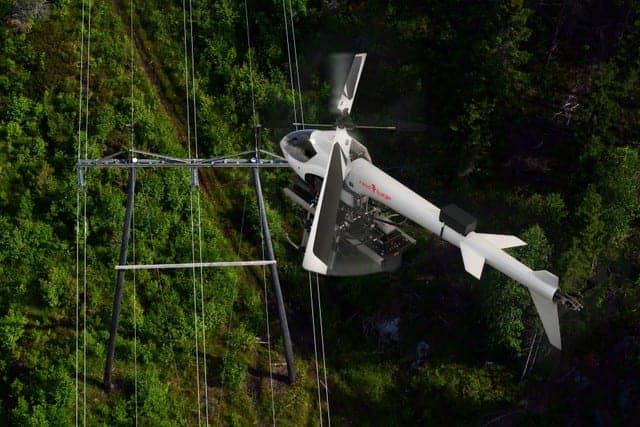 The Edison Electric Institute (EEI) and Sharper Shape, a provider of Unmanned Aircraft Systems (UAS)-based asset inspection solutions, have announced that the two companies have formed a partnership to demonstrate and develop commercial UAS beyond visual line of sight (BVLOS) flights for electric companies.
"The safe use of Unmanned Aircraft Systems can help electric power companies improve the reliability, resiliency, and security of the power grid, which ultimately benefits electricity customers," said EEI Director of Government Relations Chris Hickling. "Our innovative partnership with Sharper Shape to safely develop the use of beyond visual line of sight UAS flights will provide crews with yet another tool to quickly and efficiently inspect critical assets during routine maintenance and following a storm or natural disaster. Several electric power companies are already flying UAS under the Federal Aviation Administration's (FAA's) Section 333 program for flights within line of sight. We look forward to continuing to work with FAA and other stakeholders to expand these efforts as we work toward regulatory approval of BVLOS flights for our industry."
EEI and Sharper Shape are currently studying the business and regulatory dimensions of BVLOS flights, and intend to apply with the FAA for approval of demonstration flights later this year. Currently, inspections of transmission and distribution lines are done via helicopter or manually from the ground. The use of BVLOS UAS flights could provide significant benefits by enabling a safe, efficient and fast method of inspection.
"We are very excited to be working with EEI to help deliver a new tool that electric power companies can use to improve their operations and enhance the value delivered to all U.S. electricity customers," said Sharper Shape Founder Tero Heinonen. "We believe the EEI – Sharper Shape Consortium will be instrumental in paving the way for the safe use of UAS for inspections. Having spearheaded the adoption of commercial BVLOS UAS flights for energy providers in Europe, we are excited to help develop a framework for large-scale and economic BVLOS UAS flights for all electric power companies in the U.S."
This partnership goes hand in hand with the large investments that America's electric power companies are continually making to build a smarter energy infrastructure, with more than $42 billion invested in the power grid in 2014 alone.