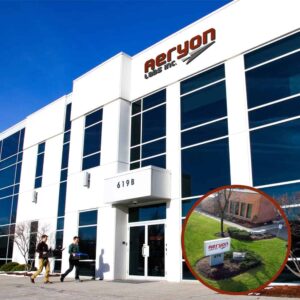 Aeryon Labs, a leading manufacturer of small unmanned aerial systems (sUAS), has opened a second office in the Waterloo Region, in Ontario, Canada. The additional 30,000 sq. ft. office space, in Waterloo, ON, enables the company to continue to scale all aspects of its operations, including, R&D, manufacturing, and sales and marketing.
"We remain committed to Waterloo Region as our primary base of operations," Aeryon President & CEO, Dave Kroetsch, said. "The world-class talent pool and proximity to other leading technology organizations is highly desirable, and we are confident in our ability to continue to hire and retain top engineering talent."
According to Kroetsch, the expansion is a result of the substantial growth the company has experienced over the last few years. Aeryon's sUAS continue to gain global recognition, with customers in over 35 countries worldwide, and the company has over 125 employees as of December 2015. The additional support gained from the $60 million investment by Summit Partners will help the company realize its ambitious vision for the sUAS market, which sees widespread adoption across military, public safety and commercial operators worldwide.
"Discovery and entrepreneurship are hallmarks of our community, and Aeryon Labs embodies those traits," said Waterloo Mayor, Dave Jaworsky. "We are a talent-rich city and by continuing to invest in our quality of life, companies like Aeryon Labs find Waterloo an attractive city to grow and create jobs."
"The future of the Waterloo Region tech sector depends on companies like Aeryon Labs scaling from startups into successful, high-growth tech companies," said Iain Klugman, CEO of Communitech "This expansion is a great milestone for Aeryon Labs as they continue their impressive growth, but is also an important event for the region as a whole."
All company contact information will remain the same, including the company address, 575 Kumpf Drive, Waterloo, Ontario, N2V 1K3.