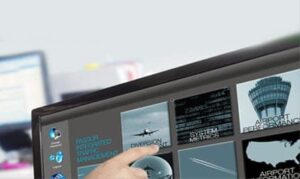 PASSUR Aerospace, Inc., a provider of aviation intelligence solutions, has announced that it has established an Unmanned Aerial System (UAS) Traffic Management Integration service.
The service is designed to help commercial drone operators become more informed, effective, and collaborative members of the National Airspace System (NAS) by integrating them into PASSUR's aviation intelligence platform, currently used by the main NAS stakeholders (airlines, airports, business aviation, and the FAA).
The new service will help drone operators understand how the commercial airspace operates, including its capabilities and limitations, and ensure that they quickly become connected and informed stakeholders within the aviation community – so that they can appropriately represent their interests with traditional NAS operators and the FAA.
"Today's NAS user community operates every day, collaboratively, on our platform – so we are well positioned to help commercial drone operators integrate into the civilian airspace community and work effectively with other stakeholders," said Leo Prusak, PASSUR's Vice President of Air Traffic Management Products and Strategy. "We believe there is a range of operational and business objectives that need to be balanced to ensure optimal use of limited system capacity."
"PASSUR's platform, historical database, and air traffic expertise have facilitated the introduction and assimilation of new technology in the NAS," said Jim Barry, President & CEO of PASSUR Aerospace. "PASSUR has a 15 year track record of being successful in bridging the needs of disparate stakeholders – and helping them collaborate productively. We believe we can do the same for the emerging commercial drone and UAS sector."
PASSUR's UAS service will provide the following capabilities, among others:
Operational plan development
Airspace management services
Flight and airspace data visualization, fusion, and analytics
Collaborative Decision Making (CDM)
Air traffic flow management and optimization
Route planning and irregular operation mitigation
Congestion avoidance management
Strategic and tactical mission objectives, coordination, communication, and approval