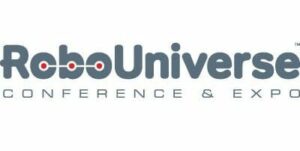 MecklerMedia Corporation has announced that more than 80 international speakers will deliver sessions at the RoboUniverse Conference & Expo in San Diego, taking place at the San Diego Convention Center on December 14-16, 2015.
Launched in New York City in May 2015, RoboUniverse is the first global conference and trade show series dedicated to advancing the Service Robotics industry.
Mega trends and advancements in mobility, manipulation, vision, perception, cognitive computing combined with cloud technologies, and an ever-increasing connected world (IoT) are accelerating the advancement of robotic systems for business, manufacturing, education, healthcare, and consumer applications.
"As the industry's premier service robotics trade show, RoboUniverse showcases practical robot solutions and innovation trends across industries that improve the way people work, learn, and live," said Richard Erb, Executive Director, RoboUniverse.
MecklerMedia also announced that the mayor of San Diego, Kevin Faulconer, will make an appearance at RoboUniverse San Diego, addressing the crowd on December 15 at 1:30pm.
Sessions at RoboUniverse San Diego will explore innovation in agriculture, cognitive science, drones, manufacturing & logistics, business & investment, STEM education, IoT, healthcare, and more.
Keynote speakers for RoboUniverse San Diego include:
– Chris Anderson, CEO, 3D Robotics
– Charles Bergan, Vice President of Engineering, Qualcomm, Inc.
– Dr. Cynthia Breazeal, Founder and Chief Scientist, Jibo
– Albert P. Pisano, PhD, Dean of the Jacobs School of Engineering, University of California, San Diego
– Mel Torrie, M.S., CEO and Founder, Autonomous Solutions, Inc.
To see the full agenda for RoboUniverse San Diego, visit robouniverse.com/san-diego.
MecklerMedia also announced the EZDrone Crash Course, a series of drone training sessions lead by Sean Daniels, CEO & Founder, EZDrone. The sessions will feature active audience involvement and flying instruction using multiple drone types. The EZDrone Crash Course trainings are offered complimentary to all RoboUniverse San Diego registrants and will take place in the Drone Zone located in the RoboUniverse expo hall.
Networking passes are free online, and give access to the exhibit hall, keynotes, and Startup Competition. For 10% off session passes, enter code 'UST' at the checkout: visit robouniverse.com/san-diego.