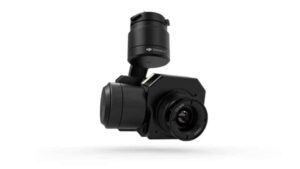 DJI, a developer of unmanned aerial vehicle technology, has announced a collaboration with FLIR Systems, a manufacturer of thermal imaging cameras, to develop thermal-imaging technology for aerial applications.
Combining DJI's leadership in aerial platforms and FLIR's first-class thermal-imaging technology will expand the uses of aerial systems to provide different types of sensory data essential for firefighting, agriculture, inspection and several other industrial-use cases.
"Almost every week we see new applications of our aerial technology," said DJI Founder and CEO Frank Wang. "Adding thermal imaging as an additional sensor options for aerial platforms will open up new and innovative uses for our users, whether it's gaining strategic insight into how their crops are growing or more efficiently understanding the spread of fires."
The first result from DJI and FLIR's collaboration will be the release of the Zenmuse XT – a powerful aerial thermal-imaging camera.
The Zenmuse XT will integrate a top-quality FLIR thermal-imager with DJI's signature gimbal stabilization and Lightbridge video-transmission technology. Using the same gimbal mount as DJI's Zenmuse X3, X5 and X5R cameras for filmmaking, the Zenmuse XT will be fully compatible with the DJI Inspire 1 and Matrice M100 aerial platforms.
FLIR's market-leading thermal camera can generate images up to a resolution of 640×512.
"By creating a strategic collaboration that combines DJI's world-leading drone technology and FLIR's heritage in thermal imagers, we're accelerating our growth potential in the commercial drone market," said Andy Teich, President and CEO of FLIR. "It's truly a better together opportunity, and we're excited to help celebrate the launch of the Zenmuse XT today, the first of many products to come under the collaboration."