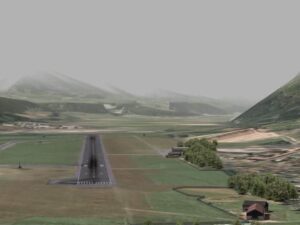 Quantum3D, Inc., a provider of training and simulation solutions, has announced that it has developed several new complete training solutions, including an Unmanned Aerial Vehicle (UAV) simulator and an Artillery Forward Observer Simulator (AFOS). The company will be showcasing these new products at the Interservice/Industry Training, Simulation and Education Conference (I/ITSEC) in Orlando, Fla., as well as its MANTIS real-time image generation software and GeoScapeSE synthetic environments.
"As long as the safety and lives of many depend on the best possible training, Quantum3D will continue to provide the best simulation technologies, solutions and training services to the commercial, civil and defense markets worldwide," said Pratish Shah, president, Quantum3D. "This I/ITSEC, we are excited to launch the new Quantum3D, with our new brand and demonstrating the widest range of training and simulation technologies, products and solutions in the industry."
On display will be a UAV Simulator designed for operator and pilot, mission commanders, and image interpreters training across a range of mission profiles. The UAV simulator is designed to simulate a generic or a specific UAV aerodynamic model integrated with sensors and camera simulations to provide mission specific or operational training and visually adapted to any terrain or environment worldwide and can operate either in standalone mode, or networked with other training systems for team-based training.
Also shown will be an Artillery Forward Observer Simulator (AFOS), a computer based trainer for Forward Observers and Fire Direction Center Personnel. The AFOS trains the Observer on targeting, fire requests and management of firings across a range of training scenarios. The AFOS can simulate varied training environments, including a variety of static and moving targets, custom terrain and land views and realistic weather effects. The AFOS uses accurate ballistic physics models and integrates realistic visual cues and sound effects to create a realistic training environment.
The latest version of Quantum3D's MANTIS image generation software will be demonstrating several new advanced features, including dramatic improvements in cultural density, improved performance, advanced lighting, and the Global Airports feature with real-time display of over 27,000 airfields worldwide. MANTIS will be shown running on a variety of hardware, including standard commercially available PC platforms.