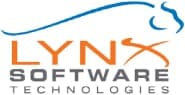 Lynx Software Technologies, Inc., a world leader in the embedded safety and security software market, and Webroot, the market leader in intelligent cybersecurity for endpoints and collective threat intelligence, have announced a strategic partnership. The companies are combining unique security technologies which enable developers to build advanced threat detection and protection into Internet of Things (IoT) and Industrial Internet of Things (IIoT) devices.
The Webroot® IoT Security Toolkit enables IoT and IIoT system integrators and solution designers to integrate real-time threat intelligence services and intelligent cybersecurity device agents to protect critical systems against modern threats. The LynxSecure Hypervisor from Lynx Software Technologies is a secure virtualization solution that is based on separation kernel technology, originally designed to separate and protect military networks at different classification levels.
Combining these technologies involves embedding components of the Webroot IoT Security Toolkit inside the LynxSecure Hypervisor secure virtual space. This allows for detection, identification and containment of threats without the constraints or risks inherent in running solutions at the operating system level. Any threats that enter the IoT environment can be quickly identified by Webroot BrightCloud threat intelligence, quarantined using the LynxSecure isolation capabilities, and removed from the system.
"With constantly changing security threats, we need an IoT security solution that adapts to any environment while taking into account the importance of future-proofing and the need for living protection," said Dick Williams, Webroot CEO. "As we bring our cloud-based threat intelligence to IoT developers through the Webroot IoT Security Toolkit, we see a very clear alliance with Lynx. By combining our technologies, we're able to offer a unique solution to protect the connected IoT world from advanced targeted threats."
"The foundational security protection that LynxSecure offers to embedded developers is already being used in IoT systems today," said Gurjot Singh, CEO, Lynx Software Technologies. "By integrating solutions powered by cloud-based threat intelligence from Webroot, we can substantially increase threat awareness and resilience to protect the increasing number of IoT systems that are being connected to the outside world."
"At VDC we have observed a dramatic increase in investments made toward securing IoT devices, especially as more critical systems are being connected to the Internet," said Chris Rommel, executive vice president, IoT and embedded technology, VDC Research. "We believe that building systems with a secure platform linked to advanced threat intelligence, as offered by Lynx and Webroot, will go a long way in mitigating advanced cyber threats in Internet connected devices."
Webroot and Lynx Software Technologies will demonstrate their unique security solutions at the IoT Security Conference in Boston on Sept. 22-23, 2015. The event will feature the new Webroot IoT Security Toolkit in the Webroot booth, #9, and Lynx will showcase how LynxSecure can use its isolation capabilities to protect an IoT gateway in booth #8. Additionally, executives from both companies will also participate in panel discussions at the conference. Will Keegan, software security director at Lynx, will join a panel entitled, "Security and Safety in the Industrial IoT" and John Sirianni, VP of IoT Strategic Partnerships at Webroot, will join a panel to discuss, "Maximizing Technology to Safeguard the Business of IoT." Additionally, David Dufour, senior director of security architecture at Webroot, will give a presentation entitled, "Injecting Smarter Cyber Security into the IoT."