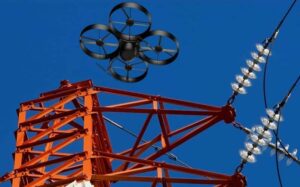 Aero Kinetics, an aerospace and defense firm and provider of unmanned aircraft systems (UAS), has announced the launch of an online platform for both leasing and purchasing their Unmanned Aircraft Systems. New and existing customers can purchase production positions for either leased or purchased aircraft. The online ordering platform, as well as the lease and purchase agreements, provides enterprise customers with detailed pricing information to determine the number of systems needed to implement into their pilot or existing unmanned programs.
"With our market demand and order backlog continuing to increase, our clients asked for a way to reserve production positions. We are happy to deliver by offering position deposits," said W. Hulsey Smith, CEO of Aero Kinetics.
By offering fixed monthly leases for domestic customers, corporate users are able to rapidly develop and deploy unmanned aircraft without the added work of maintaining the fleet or the capital cost incurred on the balance sheet. This structure allows enterprise customers to do more with their time and their balance sheet.
"We are essentially the United Rentals or NetJets of Unmanned Aircraft," commented W. Hulsey Smith. "We provide companies and enterprise customers with a customized solution that is easy to implement. No other company offers a spare aircraft while your UAS undergoes maintenance. We do. No other company offers cost-free system upgrades to a new generation UAS during your lease term. We do. Those offerings are just the tip of the iceberg. Aero Kinetics provides the only turn-key solution for companies looking to integrate UAS into their business operations."