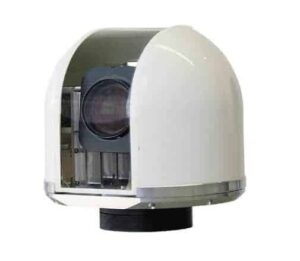 UAV Factory, a provider of unmanned aircraft and associated equipment, has announced the release of its newest optical payload gimbals, the Epsilon 135 Day and the Epsilon 135 Night. The design and development of the Epsilon 135 gimbals corresponds with the release of the Penguin C unmanned aircraft system, providing a state-of-the-art full turnkey solution.
"We designed an affordable payload with the performance and features that match considerably more expensive units," said Konstantins Popiks, CTO of UAV Factory. He added, "It is imperative for us to not only bring the most robust products to market, but to do it so that we have a lower entry barrier then any competitors."
The Non-ITAR restricted Epsilon has the most advanced image processing unit in the market, and comes with a suite of advanced features, including scene steering, electronic stabilization, enhanced image and moving target algorithms, and HD video.
The high-performance gimbal also uses direct drive technology in order to achieve excellent stabilization, and can be used for manned or unmanned aircraft.