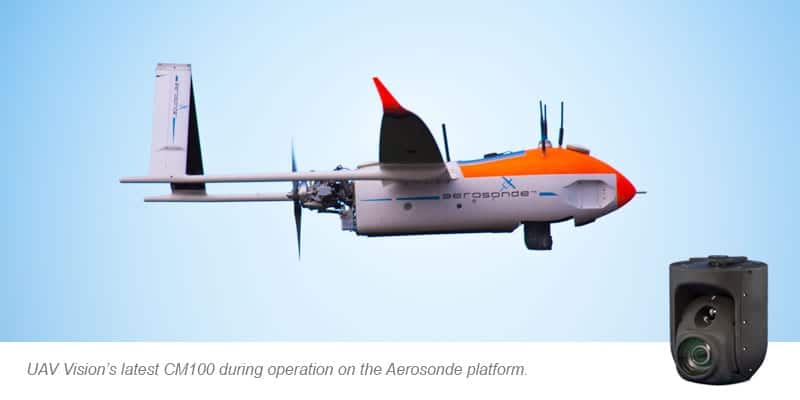 UAV Vision has announced the recent integration of a CM100 Gyro-Stabilized Gimbal on to the Aerosonde Mk4.7J Fixed Wing UAV Platform.
The CM100 was installed on the Aerosonde Mk4.7J platform, demonstrating the ease of integration and operational performance of the latest Multi Sensor Gyro Stabilized Gimbal. The successful pairing confirms the CM100's reputation as an established and well-suited EO and IR gimbal for unmanned aerial vehicles.
Recorded flight footage shows a remarkable level of clarity and stability for a 1.5lb dual-sensor payload, which also enables capabilities such as Object Tracking and Geo-location Referencing, never before seen in a gimbal of this size.
Watch the video:

UAV Vision are constantly researching and improving light weight, high performance gimbal technologies that enable platforms such as the Aerosonde Mk4.7J to be able to sustain longer flight times, increasing mission effectiveness.