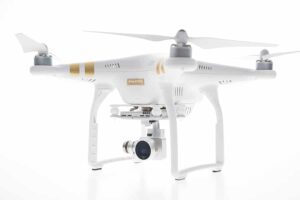 DJI, a developer of aerial camera and drone technology, and Youku Tudou, an Internet television company, have announced that they have begun a partnership to leverage Youku Tudou's leading online video platform and DJI's line of high quality aerial videography products by building China's first online platform centered on quality aerial video content, e-tailing, and the aerial video community. This partnership will offer an innovative service and add a new dimension of video technology to Youku Tudou's expansive multiscreen media and entertainment ecosystem.
Youku Tudou will become the release platform for the quality aerial videos created by DJI products in Mainland China. A dedicated DJI content channel on Youku Tudou will feature new product launches and reviews, tutorials, professional-generated content (PGC), and user-generated content (UGC). Content creators will receive a share of the revenue generated on the platform.
Youku Tudou will also become a key DJI online sale and promotion partner for Mainland China, offering the whole line of DJI products for purchase through Youku Tudou's signature e-tailing platform. The first product offered will be a Youku Tudou-branded DJI drone that seamlessly integrates with the new co-branded platform.
The companies also announced that Alipay, Weibo, and Qyer.com will provide additional benefits to users of the new platform. Alipay will provide interest free installment payment plans to purchase DJI products. By incorporating Qyer.com, users can access customized tour routes for capturing excellent aerial videography. The platform will also allow users to share their work on Weibo to further build the aerial videography community.
"This new partnership with DJI fits perfectly into Youku Tudou's rapid advancement of its multi-screen media and entertainment ecosystem," said Jerry Li, Youku Tudou's Senior VP. "By working with strong partners like DJI, we can build new platforms to showcase content, build communities, and offer the best consumer experience for users."
"The combination of DJI's enthusiastic community of aerial filmmakers and photographers and Youku Tudou is already thriving," said Andy Pan, DJI's VP of Ecosystems. "By working with Youku Tudou to create an integrated experience sharing for our customers, we hope to further encourage their creativity and provide even more tools for them to go out and innovate from the skies."