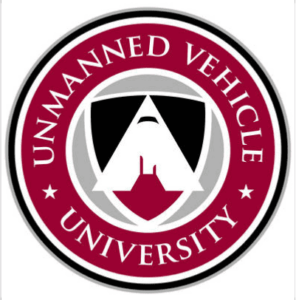 Unmanned Vehicle University, based in Phoenix, Arizona, and the only university in the world that is licensed to offer graduate degree programs in Unmanned Systems Engineering, has announced that it is hosting a special three-day seminar on "The Fundamentals of UAVs".
The first-of-its-kind seminar is designed to provide participants with a comprehensive introduction unmanned aerial vehicles and the many high paying career opportunities this rapidly growing field is likely to create over the next ten years. "Unmanned Aerial Vehicles (UAVs), also known as drones, have already revolutionized the way our military conducts field operations," Unmanned Vehicle University Provost John Minor said today.
"Now, they're revolutionizing the way that Americans live and work every day," Minor asserted. "The Federal Aviation Administration (FAA) is working hard to establish the guidelines under which drones can be used in commercial applications as diverse as agriculture, construction, real estate, security, news gathering, and media production, but the one thing they have already made very clear is that properly certified training and education is mandatory. With the imminent commercialization of unmanned aerial vehicles now at hand, we will be hosting on a series of three-day seminars around the country to show how individuals can get in on the ground floor of this exciting new industry."
Participants will receive a comprehensive introduction to one of the fastest growing career opportunities in the world. According to Minor, UAVs are predicted to create 70,000 high paying careers over the next several years at salaries that range from $90,000 to more than $200,000. "Our three-day seminar is optimal for people looking to increase their UAV employment opportunities, start their own UAV business, or begin a career as a UAV Pilot," Minor said. "Plus, the seminar counts as four credits towards a university undergraduate or graduate degree program."
In addition, participants will receive a free DJI drone upon completion of the three-day seminar.