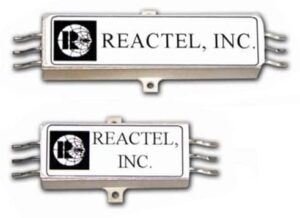 Reactel Inc. have just launched their new company profile on the Unmanned Systems Technology ("UST") website. The 'Gold' profile highlights the company's expertise in designing and manufacturing RF and microwave filters, diplexers and sub-assemblies for unmanned systems.
The new Reactel profile on UST showcases their comprehensive product range, including discrete component filters, ceramic filters, combline and interdigital filters, and cavity filters; each of which are available in a number of designs and configurations. In addition, waveguide filters, tubular filters, and suspended substrate filters and diplexers are also available to meet a broad range of requirements.
State-of-the-art manufacturing and testing facilities mean the team at Reactel can design custom filters and multifunction assemblies to specific requirements and specifications
To find out more about Reactel, please visit their profile page.