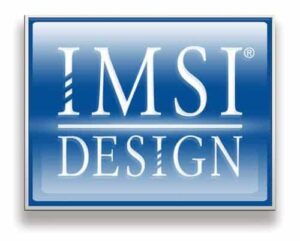 IMSI/Design, a developer of mobile solutions for engineering and construction, has announced that it is creating TurboSite Drone, the first ever automated aerial reporting app for UAVs (Unmanned Aerial Vehicles). The app will be compatible with drones manufactured by 3D Robotics.
IMSI is basing the reporting app on the TurboSite mobile field reporting tool.
"There's up to 2.5 hours of aerial report creation for every 15 minutes of flight time," stated Royal Farros, CEO of IMSI/Design. "TurboSite Drone will do away with that, making aerial report creation and distribution one-button simple."
Users have the ability to set waypoints in advance of a flight. Doing so autonomously pilots a 3DR-powered vehicle to precise GPS coordinates, allowing users to take photos, videos, dictations, and text notes at that precise spot, as well as assign "punch list" action items for future follow-up. Using markup and measurement tools, photos can be annotated even while the drone is still airborne. A custom PDF can be automatically generated and distributed to everyone on the design team before the UAV lands.
"We created DroneKit to get innovative software companies like IMSI/Design in the air," said Brandon Basso, VP Software Engineering for 3D Robotics. "The app work they are doing with our newly released SDK will help expand UAV usage in ground-breaking ways."