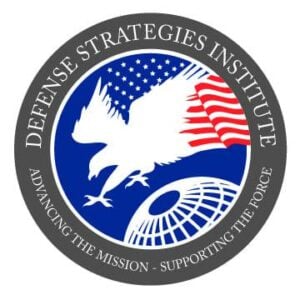 Defense Strategies Institute have announced details of their 3rd annual DoD Unmanned Systems Summit, which is to be held March 18-19, 2015 at The Mary M. Gates Learning Center, Alexandria, VA.
The Summit is designed as a senior level educational "Town Hall" forum where actionable discussion and debate occurs amongst all in attendance: a true two way informal dialogue between attendees and speakers. Uniquely, there will not be any press, no recordings and all discussions are non-attribution.
Over 16 plenary sessions are planned, with several subject matter experts speaking, including:
Mr. Earl Wyatt, DASD, Emerging Capabilities and Requirements, OSD (AT&L);
MajGen Gary L. Thomas, USMC, Deputy Director, Force Management, Application, and Support, J-8, Joint Chiefs of Staff
Mr. Thomas Dee, DASN (E&LM), ASN (RDA)
Dr. Frederick Moorefield, SES, Director, Spectrum Policy and Programs, DoD CIO
Mr. Jeffrey Eggers, SES, CTO, DCS ISR, AF/A2
Dr. Lawrence Schuette, SES, Director of Research (Discovery and Invention), ONR
Dr. Siva S. Banda, ST, Chief Scientist, Aerospace Systems Directorate, AFRL
COL Thomas von Eschenbach, USA, Director, TRADOC Capabilities Manager UAS
CAPT Robert Boyer, USN, Director, Battlespace Awareness, OPNAV N2/N6.
Confirmed discussion topics will include: Counter-Unmanned Aerial Systems, Improving onboard data processing for ISR, Collaborative real time 3D mapping between UAV and UGV, Common Control Systems (CCS), Opportunities to improve commonalities and interoperability across Service platforms, MUM-T, autonomous activity, and spectrum management, along with several other timely subject areas. View the agenda in detail at http://unmannedsystems.dsigroup.org.
Military and government personnel will receive complimentary passes, and industry rates apply that fall below current U.S. OGE guidelines. UST readers will receive a 15% discount when use the discount code "rsc15" (no quotes) during registeration. Simply go to http://unmannedsystems.dsigroup.org and enter the code at the bottom of the registration page to receive your discount.