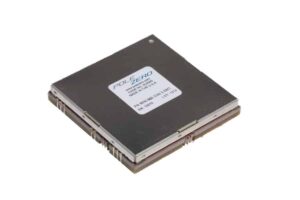 Pole/Zero, a designer and manufacturer of RF interference mitigation products, has released their new line of MINI-SMT™ tunable bandpass filters. Building on the success of the company's existing MINI-POLE range of filters, the MINI-SMT line is optimized for small physical size, adding Surface Mount capability and using PIN diodes to deliver high filter performance while fitting in a low-profile package measuring 1.5" x 1.5"x 0.25" (38 mm x 38 mm x 6 mm).
Tuning range options are available from 700 MHz to 3000 MHz in multiple frequency bands, with +30 dBm in-band and +36 dBm out-of-band RF power handling, +40 dBm IIP3, low IL (4 dB in a 5% filter) good selectivity (20 dB @ ± 10%) and fast tune time (4 µs).
All MINI-SMT™ filters are fully pre-aligned by Pole/Zero for labor savings and ease of use. All filters offer both serial and parallel digital communications interfaces, easily selected by a mode pin.
The low profile, high speed and exceptional selectivity performance of Pole/Zero's MINI-POLE® filters make them an ideal choice for incorporation into unmanned systems, as well as other communications, radar and test and measurement applications.