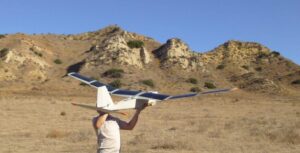 The new Alta Devices profile is now live on the Unmanned Systems Technology ("UST") website. The 'Gold' profile highlights the company's expertise in developing solar cell technologies that can be integrated into unmanned systems applications.
Alta Devices manufactures the world's thinnest and highest-efficiency solar cells, making them particularly suited to UAVs as they do not significantly affect aircraft weight and aerodynamics. Plus, Alta Devices' mobile power technology can generate electricity under a broad range of temperature and cloud-cover conditions, thus enabling long endurance flights as the aircraft does not need to land to recharge.
To find out more about Alta Devices, please visit their profile page.