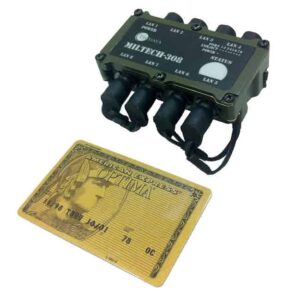 The new MilSource profile is now live on the Unmanned Systems Technology ("UST") website. MilSource is the official US distributor of Techaya's MILTECH line of IP-based communications solutions, and their 'Gold' profile highlights the extensive range of rugged military-grade ethernet switches and routers that are available for unmanned and autonomous vehicles.
Techaya's ultra compact USB hubs and switches are particularly suited to smaller platforms and include the MILTECH306 portable MIL-STD USB hub which boasts industry-leading size, weight, power and cost (SWaP-C) parameters; the MILTECH 309 Fast Ethernet switch on board (ESoB) that provides LAN connectivity to IP-enabled systems; and the MILTECH 919 fully-managed Gigabit switch which provides advanced networking capabilities.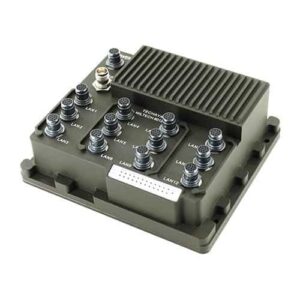 The range of compact switches and advanced routers are designed for larger platforms and are capable of handling high-volume data and communications. Products include: the MILTECH 9012 compact MIL-STD fully managed gigabit Ethernet router with advanced networking features; the MILTECH 912 compact MIL-STD managed layer 2 network switch; and the MILTECH9028 rugged, military-grade 10GE router which is an ideal solution for mobile platforms and shipboard systems.
To find out more about MilSource and their range of Techaya MILTECH products, visit their profile page on UST.