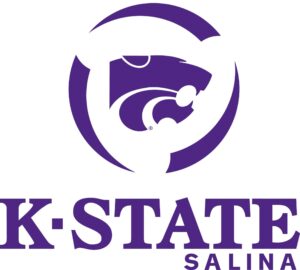 Kansas State University Salina has announced that it has become the first entity in the country to receive approval from the Federal Aviation Administration (FAA) for statewide access during flight operations.
The university has received three Certificates of Authorization that will allow its unmanned aircraft systems, or UAS, program to conduct research anywhere in the state on public property, or on private property with landowner permission.
"These new authorizations are yet another example of how K-State Salina is truly a leader in unmanned aircraft systems," said Kurt Carraway, K-State Salina's UAS flight operations manager. "Our statewide access will allow us to continue to provide practical applications of technology to our students and will further develop our research abilities for the university, the FAA and our industry partners."
K-State Salina's UAS program will use the three new Certificates of Authorization, or COAs, primarily to conduct research on unmanned aircraft systems operating requirements for remote sensing in agriculture and emergency response. The certificates are effective for two years, giving the university's UAS program a flexibility and immediacy in collecting research data, specifically in agriculture remote sensing, when conditions promptly change.
"The nature of agriculture research is subjective to environmental conditions and it's important that we are able to investigate the impact of drought, floods, insect infestation and other factors," Carraway said. "Before this access, we would have to apply for a COA from the FAA for a specific area of Kansas and then wait at least 60 days for approval. In a two-month time period, valuable information could be lost."
With more research opportunities, K-State Salina will be able to offer additional application-based experiences to unmanned aircraft systems students as well as students majoring in engineering, engineering technology, agriculture and other areas. And with more flying time, the UAS program will contribute to the FAA's need for more data about integration of UAS into the nation's airspace.
Even though the three new authorizations grant K-State Salina statewide access for small UAS operations, there are many regulations the university must follow. All flight missions are limited to 700 feet above ground level; they must be conducted during the day and in visual line-of-sight; missions cannot operate over heavily trafficked roads or in an open-air assembly of people; and they must have ground or flight observers at all times. K-State Salina requires the pilot in command to have completed FAA private pilot ground instruction and passed the written examination within the preceding 24 calendar months. Additionally, the pilot in command must hold a private pilot certificate if flying an unmanned aircraft above 400 feet, and all pilots must hold a current second-class FAA medical certificate.
"Two common interests regarding the flying of unmanned aircraft surround safety and privacy," said Mark Blanks, K-State Salina's UAS program manager. "And we take those two things very seriously. One of the most important guidelines we follow is getting a landowner's permission before flying on private property. We also carefully evaluate each mission to ensure that all risks are mitigated before we even leave the campus to go fly."
Blanks says the regulations have been created not only for civilians, but for other pilots as well. Before flying, K-State Salina must issue what is called a Notice to Airmen at least 24 hours before its mission to ensure all pilots are aware of the university's operations. And any unmanned flight within 5 nautical miles of an airport requires the operator to have an FAA private pilot certificate.
The flight operations will use a mix of fixed-wing and rotary wing UAS, all components of K-State Salina's fleet of more than 20 aircraft. UAS students will be able to participate in multiple facets of the research missions, from integrating equipment on the unmanned aircraft to acting as part of the ground support crew analyzing data from the flights. K-State Salina is one of the first universities in the nation to offer a bachelor's degree in UAS, which started in 2011, and since then, the program has nearly doubled its enrollment every year.