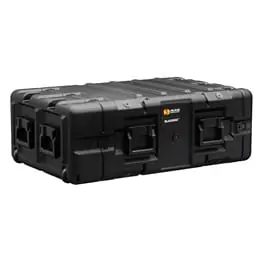 Custom Case Group has announced that it has become a member of the Association for Unmanned Vehicle Systems International (AUVSI), a leading organization devoted to advancing the unmanned systems and robotics community.
Custom Case Group manufactures custom reusable cases used to protect, transport and store many drones, UAVs and UAV components used by the military, private companies and individuals.
"We've been making reusable custom cases for many types of unmanned vehicles for a while now," said Tim Jennings, president of EPS. "This is a market that's rapidly growing, and AUVSI is a keystone organization for the industry."
The FAA recently granted Hollywood studios the first permits to allow commercial use of unmanned drones in the United States. The agency has received over 165 applications for other commercial uses. Drones are currently in use by law enforcement and first responder organizations across the country. Technology advancements have made hobbyist drones more popular and accessible than ever, and unmanned drones have been used extensively by the military.
"Drones are expensive, fragile pieces of equipment," said Jennings. "Which makes them a perfect fit for our custom cases."
The Custom Case Group customizes cases for drones and UAVs from manufacturers like Pelican, Anvil and Zarges. These cases can be waterproof, crushproof, shock resistant and engineered to a variety of specifications.
The manufacturer's cases have been used by both drone manufacturers and the military. They can safely transport and store entire smaller drones, or the individual components of larger UAVs.
"UAVs have already driven a revolution in military, law enforcement and emergency operations," said Jennings. "They're about to do the same for the commercial sector. Our AUVSI membership will help us to be a part of that change."