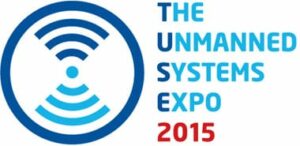 The Unmanned Systems Expo (TUSExpo), the first fully integrated European trade show and conference focused on the Unmanned Systems industry, has revealed its line-up of speakers.
The event, hosted in the Hague, the Netherlands, from 4-6 February 2015, will provide a comprehensive conference programme, in which a selection of eminent international speakers will discuss various topics ranging from the training of Unmanned Aerial Systems (UAS) pilots and operators to regulation issues and the potential of unmanned systems for different civil and commercial applications.
Doug Davis, Northrop Grumman's Director of Airworthiness and Civil Air Navigation Service Organization (CANSO) representative to International Civil Aviation Organization (ICAO) Unmanned Aircraft Systems Study Group (UASSG), will present at TUSE Conference the challenges resulting from the integration of large numbers of Remotely Piloted Air Systems (RPAS) into the Air Traffic Management System.
The potential of autonomous sea-going robots in the protection and monitoring of Marine Protected Areas will be discussed by Francois Leroy, who oversees international business development activities at Liquid Robotics. Leroy will present the Wave Glider, which can offer 'persistent ocean presence for years at a time.'
For more information on the conference programme and the full line-up of speakers visit http://www.tusexpo.com.