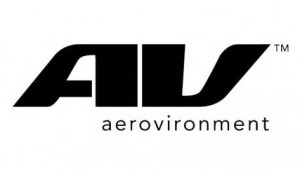 AeroVironment, Inc. and its team of industry leaders has been selected by the Defense Advanced Research Projects Agency (DARPA) to follow its successful phase I concept design effort with a phase II preliminary design for the Tactically Exploited Reconnaissance Node, or Tern. The 12-month, $19,035,007 phase II effort seeks to conclude with subscale flight demonstrations prior to a planned phase III award decision.
AeroVironment selected industry partners with uniquely relevant experience and capabilities for the Tern program, including large aircraft avionics, ship integration and propulsion expertise. Advanced technologies form the basis of the team's unique approach to realizing DARPA's program objectives.
DARPA and the U.S. Office of Naval Research envision a new concept of operations using smaller ships as mobile launch and recovery sites for medium-altitude long-endurance (MALE) UAS. Tern aims to make it much easier, quicker and less expensive for the Navy and Marine Corps to deploy persistent intelligence, surveillance and reconnaissance (ISR) and strike capabilities almost anywhere in the world.
"Our team represents the best combination of relevant expertise and technology leadership to make Tern a reality," said Roy Minson, AeroVironment senior vice president and general manager of its UAS business segment. "Our innovative approach to achieving DARPA's objectives for Tern holds the promise of an entirely new category of unmanned aircraft system that could operate more quickly and effectively by deploying from smaller naval vessels for longer, more distant missions. We look forward to demonstrating this new capability to help protect our naval forces and those of our allies affordably and effectively."