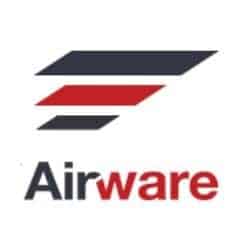 Airware has partnered with NASA to develop a UAS Traffic Management (UTM) system that will enable safe and efficient low-altitude UAS operations.
Airware offers extremely robust flight control systems for the commercial market that allow for high levels of flexibility to operate a wide range of vehicles and payloads. In addition, Airware has an extensive list of partners who provide some of the best vehicles, payloads, sensors, and software in the commercial UAS space. Bringing this flexibility and ecosystem to the table will provide both NASA and Airware the ability to test and validate a wide range of scenarios to enable the development of the UTM system.
"To build out a traffic management system for small UAS, you need to test a large number of aircraft – fixed-wing, multirotor, flying-wing, gas-powered, battery-powered and many others, to simulate what will exist in future operational scenarios" said Jesse Kallman, Airware's Head of Business Development and Regulatory Affairs. "We're excited to partner with NASA because our technology will allow us both to work towards a common goal of enabling safe and efficient commercial UAS operations, in addition to supplementing the work we are already conducting in the areas of collision avoidance and GPS denied flight, among others."
Under this partnership, Airware and NASA will have the ability to operate and test a diverse set of aircraft, sensors, and custom software, such as aircraft spacing, collision avoidance, 4D trajectory modeling, with the same interface and with the level of safety and reliability necessary for commercial use of UAS.
"We look forward to working with NASA over the next several years as we continue to refine the technology so that UAS will be able to safely operate in the complex U.S. national airspace system," said Kallman. "Just as we've worked closely with the FAA to anticipate regulatory needs, we look forward to this partnership with NASA and hope to help more rapidly introduce commercial UAS technology into the national airspace."