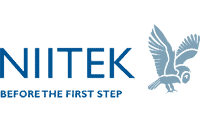 Non-Intrusive Inspection Technology Inc. (NIITEK®), Inc., a subsidiary of the Chemring Group PLC ("Chemring"), and now a part of Chemring Sensors & Electronic Systems (CSES), announced that in January 2014, it was awarded a multi-year $765,000 contract for procurement of one VISOR® ground penetrating radar (GPR) system, training and support services.
Hyundai-Rotem Company will purchase the GPR from NIITEK® in Dulles, Virginia, for integration into an Autonomous Vehicle in support of the Korean Government Agency for Defense Development's Autonomous Vehicle Program/Route and Mine Clearance effort. NIITEK® has been developing the VISOR® GPR for the Husky Mine Detection System (HMDS) since 2006 and has successfully supported the U.S. Army, U.S. Marine Corps, Canada, Australia, and Spain with GPR systems that have been saving soldiers and civilians lives in Afghanistan. Additionally, NIITEK's systems have been sold to Italy and most recently Turkey, where they are currently in use along the Turkish-Syrian border.
The VISOR® GPR is a multi-panel high-performance ground penetrating radar system which functions on manned and unmanned, vehicles that provide rapid ability to detect anti-vehicular landmines and other explosive hazards such as improvised explosive devices (IEDs) on main supply routes and open areas.