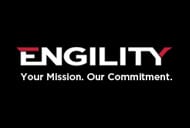 Engility Holdings, Inc. has been awarded a $29.6 million contract to provide engineering and technology support to the U.S. Navy's Aircraft Launch and Recovery Equipment (ALRE) program. ALRE is the Navy's signature program for ensuring the U.S. Navy fleet has the most advanced systems for launching and capturing manned and potentially unmanned aircraft. This new contract, which was awarded by the Naval Air Warfare Aircraft Division based in Lakehurst, NJ, will accommodate incumbent work from other contract vehicles and is also expected to create opportunities for additional work.
"Our engineering teams have provided excellent service and the highest level of technical capability to the Navy's ALRE program," said Engility President and CEO Tony Smeraglinolo. "This contract award reflects the commitment and pride our people have in supporting Naval aviation."
The cost-plus-fixed-fee contract has a base period of approximately $9.8 million and two options years that if exercised will total $29.6 million. Under the contract, Engility will support ALRE and all in-service engineering related to this program. Engility engineers also will provide systems engineering support on new and modernized ALRE and Aviation Support Equipment systems.