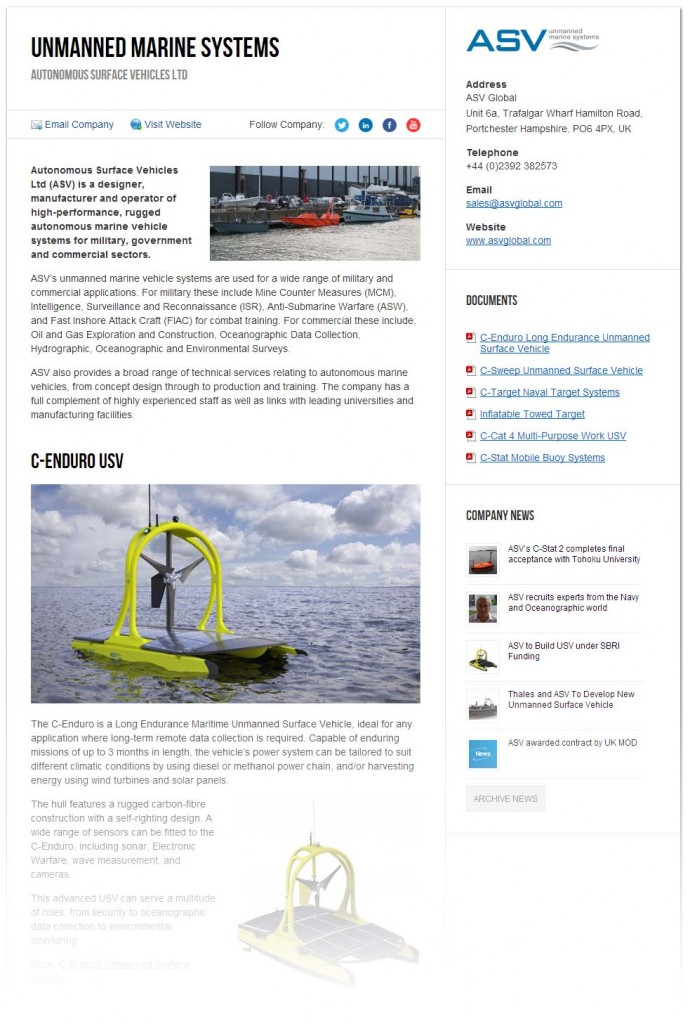 Autonomous Surface Vehicles Ltd (ASV), a designer, manufacturer and operator of high-performance, rugged autonomous marine vehicle systems for military, government and commercial sectors, has a new profile on Unmanned Systems Technology.
The profile details the company's extensive range of unmanned surface vehicles (USVs), including the innovative long-endurance C-Enduro USV and minesweeping C-Sweep USV. Also featured are ASV's range of C-Target Naval Target Drones, C-Cat 4 multipurpose work USV, C-Stat mobile buoy system, and inflatable towed targets.
To view all of the products in detail please visit the Autonomous Surface Vehicles Ltd profile.