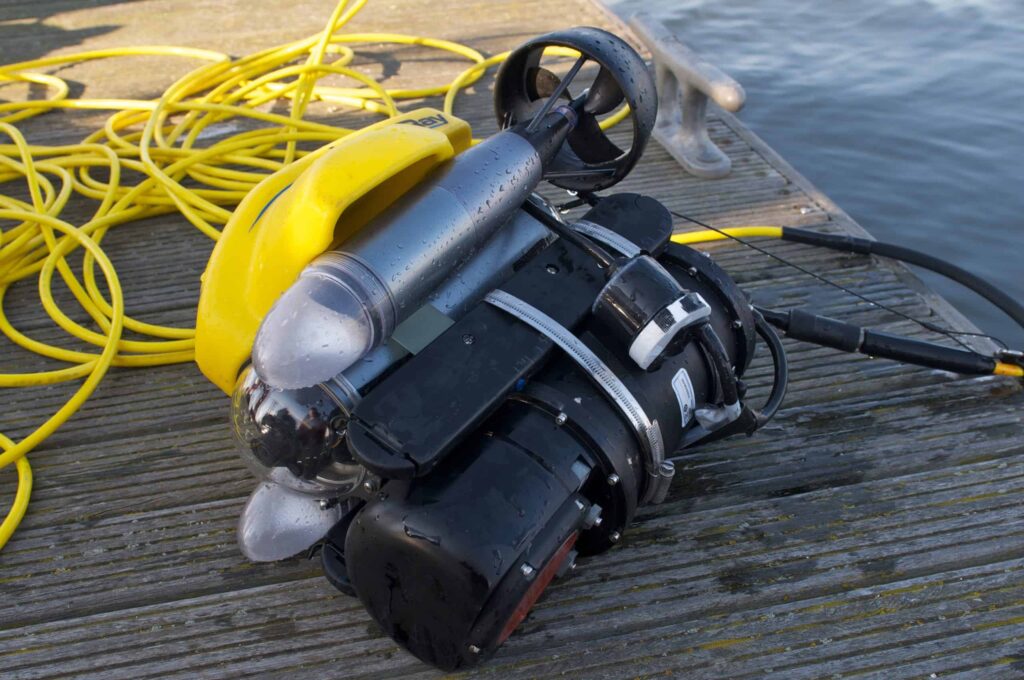 SeeByte, creators of smart software for unmanned maritime systems, was awarded the Marcus Kolb prize for Innovation at last week's VideoRay VIPS event in San Diego, US.
The accolade, which was presented at the VideoRay Awards Dinner on Thursday evening, celebrated the work of SeeByte's SeeChart; a newly available tool for ROV operators, designed for chart plotting and asset monitoring. Developed by SeeByte and integrated with the VideoRay Pro4, this tool utilizes the latest generation of satellite imagery and commercial nautical charts to offer monitoring of the GPS location for any launch platform and, if available, the ROV's subsea location.
Bob Black, SeeByte's CEO commented: "It is an honour to have our work recognised in this way by one of our highly valued partners. SeeByte promotes working in tandem with leading hardware providers to introduce and develop turn-key robotic solutions within the subsea industry. Our work on SeeChart for VideoRay is yet another example of the success gained from pairing state-of-the-art software solutions with leading hardware technology."
SeeByte and VideoRay have previously partnered to develop and release three key products that allow ROV operators improved operations using the VideoRay Pro 4 MicroROV. Already available for purchase, and in use for many subsea applications, RI CoPilot, Sonar CoPilot and Survey CoPilot are changing the way today's ROV operations are conducted.