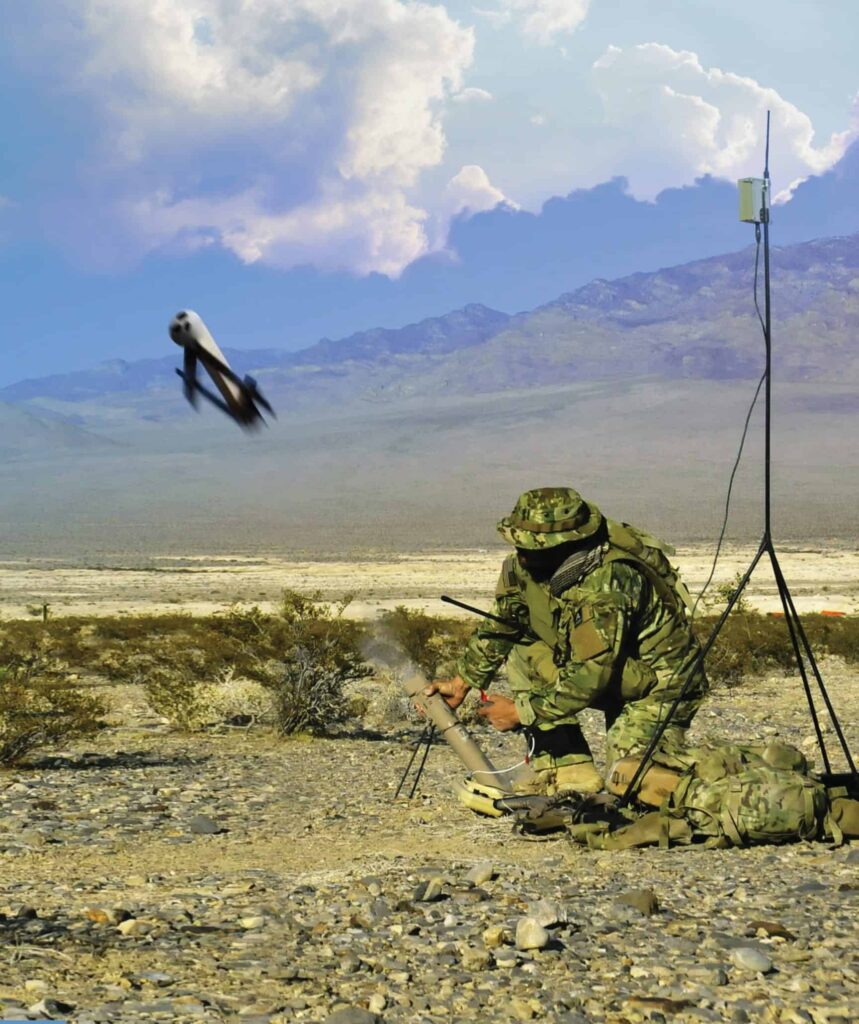 AeroVironment, Inc. has received orders valued at $36,746,304 under a contract for Switchblade™ tactical missile systems, ancillary equipment and support.
The United States Army Close Combat Weapons Systems Program Executive Office Missiles and Space (PEO MS) awarded these contract modifications. AeroVironment and its strategic teammate for advanced warheads, ATK, will work together to produce and deliver the systems.
"Switchblade helps protect our forces from harm in very dangerous situations"
"Even in tight defense budget environments, there is a need for innovative new weapon systems that allow our customers to achieve decisive force while reducing total mission costs," said Tim Conver, AeroVironment chairman and chief executive officer. "This surge of demand for Switchblade represents a breakthrough in its transition from development, testing and evaluation to adoption."
Conver added, "Our team is relentlessly focused on delivering new capabilities that help our customers succeed, and Switchblade is a clear example of our growth thesis working, from innovation to adoption. It's creating a pathway to a compelling new capability for the Army, and long-term growth for the company."
The new orders totaling $36.7 million were issued on August 20, September 4 and September 5, 2013 under a sole source contract established on August 30, 2012. All orders under this contract include operational and training rounds plus training, support and rapid delivery to support ongoing customer operations.
An August 14, 2013 news article described the positive response Switchblade has created in the field: "The main draw, an Army official said, is Switchblade's precision and its ability to limit non-combatant casualties. Soldiers and leaders have readily embraced it as an invaluable tool, the official said. The ability to wave off a target after launch is unique to this weapon over almost all other weapons. Operators can abort a mission if the situation changes after launch, engage a secondary target or safely destroy it without inflicting casualties or collateral damage to property."
"Switchblade helps protect our forces from harm in very dangerous situations," said Roy Minson, AeroVironment senior vice president and general manager of the company's Unmanned Aircraft Systems business segment. "It provides a new and effective way for our forces to respond quickly to threats while reducing or even eliminating collateral damage through its set of unique capabilities. Switchblade is a smart, modern and cost-effective tool for force protection."
Switchblade provides a high-precision, direct fire capability at beyond-line-of-sight ranges in a rapidly deployable, backpackable package weighing six pounds.