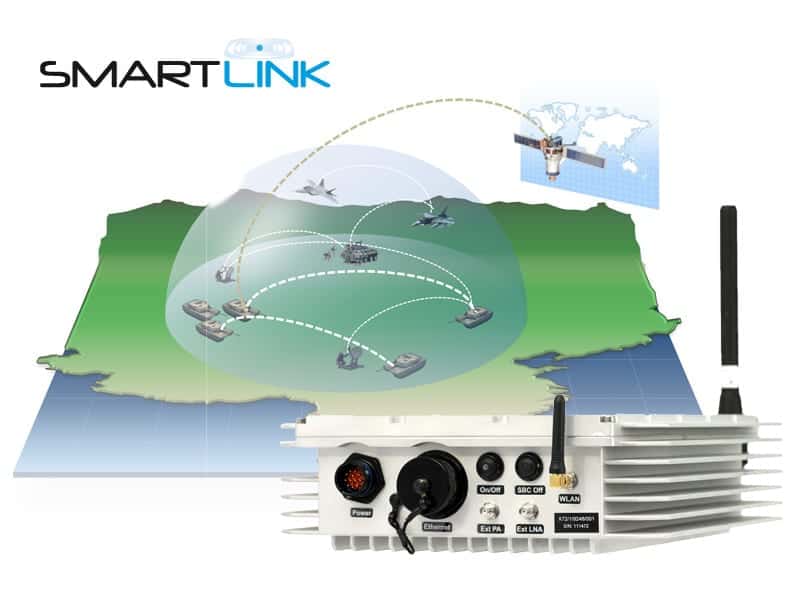 Roke has announced that SmartLink, the world's only man-portable, 15km range, private 3G basestation for military, security and public safety deployments, is now available for demonstration and evaluation.
SmartLink is a third of the weight of other like-for-like tactical cellular systems, a fifth of the size and uses half the power, maximising battery life. It is also the world's first man-portable 3G base station to have up to a 15km range and will continue to operate when the user is travelling at speeds of up to 120 kilometres per hour.
Capable of rapid deployment, once the SmartLink base station is switched on, mobile phones with the private network's SIM will work immediately. By providing a self-contained, dedicated 3G (upgradable to 4G) network, SmartLink extends the communications range on rapid deployments, where no local infrastructure exists. Fully interoperable with the existing command infrastructure, SmartLink supports a variety of high bandwidth communications, such as voice, SMS, IP data and video streaming, whilst being robust to accidental and intentional interference.
Greg Moore, Business Sector Manager at Roke Manor Research, said:
"Unlike current solutions, SmartLink provides all the benefits of a deployable wide-area cellular network whilst maintaining on the move capabilities due to being small, lightweight and low power. Roke's proven pedigree in Electronic Warfare and Force Protection technology means that SmartLink brings the benefits of cellular technology while preserving the resilience of traditional military communications."
SmartLink is fully upgradable to include features such as spectrum agility, to make greater bandwidth available to users; security and resilience enhancements; re-banded communications; and range and mobility extensions. Roke is also able to add bespoke functionality to the base performance of the SmartLink unit upon request.